Call Today for your Free Estimate: 770-409-1111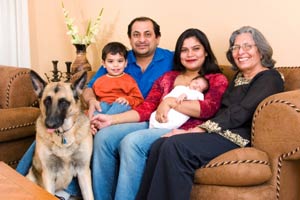 Using specialized methods, we are able to remove pet odors, stains and even the hardest grime from your upholstery quickly. We can restore the look of your furniture to the appearance it had when it was new. Why spend money on new furniture, when a deep thorough cleaning will provide the same result?
Pet odors can be one of the biggest problems that upholstery has, so it is very important to use special cleaning treatments in order to remove all of the stains and odors, rather than simply masking the odors with powders or sprays. If you have had pets for years, you no doubt realize that your upholstery has lingering smells that you simply cannot remove using traditional cleaning methods.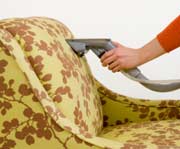 Working with different types of upholstery it is extremely important to understand that not all upholstery should be cleaned the same way. Proper cleaning methods should be followed to ensure that the upholstery is not damaged or destroyed in the cleaning process. Our highly trained staff are all experts in upholstery cleaning and know the appropriate methods to use for any type of upholstery that you might have in your home. Never take a gamble and leave the fate of your upholstery to an inexperienced company.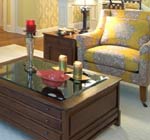 Allow our experience to help you to find a solution that is within your budget, and leaves you with the exceptionally clean upholstery that you desire.
No job is too small or too large; we take pride in servicing residential as well as commercial clients and provide a complete 100% satisfaction guarantee that you will be satisfied with our services.
Our Upholstery Cleaning Process:
Like your carpets, your upholstered furniture also benefits from professional cleaning. Most of the time your professional carpet cleaner is also trained in cleaning upholstery and can provide the same level of service to your furniture as your floors.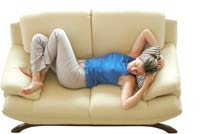 Upholstery cleaning follows the same basic principles as carpet cleaning: your cleaner will inspect the piece of furniture, pre-treat any tough spots and then clean and rinse the upholstery to make it seem like new again.
The biggest difference is that furniture coverings are often much more fragile than carpets and require a lighter touch. Some furniture coverings such as cotton, grow stronger when they get wet while rayon gets much weaker. Upholstery requires a milder cleaning solution and less water than carpets. Smaller pieces of furniture are often taken outside for cleaning, to reduce the risk of overspray reaching the carpets. In fact, whenever possible, your cleaner will clean your furniture before cleaning your carpets.
Call Today for your Free Estimate: 770-409-1111